A note from Pepper You owner, Jade
All the products that I make and curate are crafted to last the whims of trends and the wear and tear of time.
I feel incredibly passionate about making a more conscious choice to consume less and consume better by choosing companies and quality products that are meant to last many seasons.
I try to be as environmentally friendly as I possibly can with everything that I make and curate. Alongside my own jewellery designs I stock brands whose environmental and ethical ethos aligns with my own. 
You can read more about my promise to the environment and our partnership with Eden Projects here. 
Jade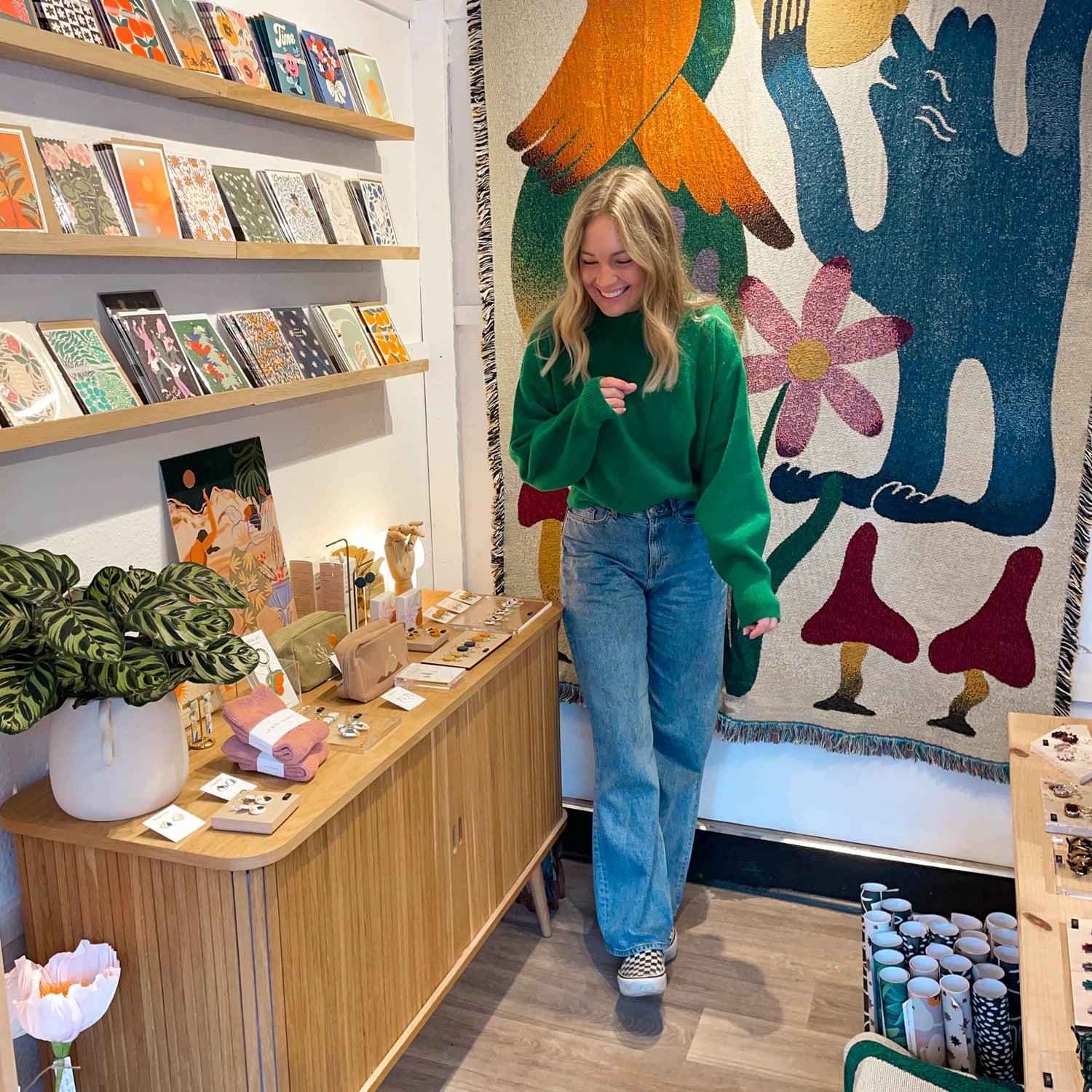 Brand Story
Set up in 2019, Pepper You was founded by Jade Golding in Brighton, UK. 
Inspired by nature and grown from a fascination with the journey of imagination to a physical product, each piece of jewellery is designed to be comfortable and wearable, from the smallest studs to the largest statement pieces.
All our jewellery is designed by Jade and every pair is individually hand crafted by Jade or a member of the small Pepper You team. 
Alongside Pepper You jewellery we also stock goods made by other artists and small businesses in our online and physical shop. Everything is curated by Jade to sit alongside our jewellery and create an interesting collection of design lead and ethically made gifts and goods.
Shop our original jewellery designs